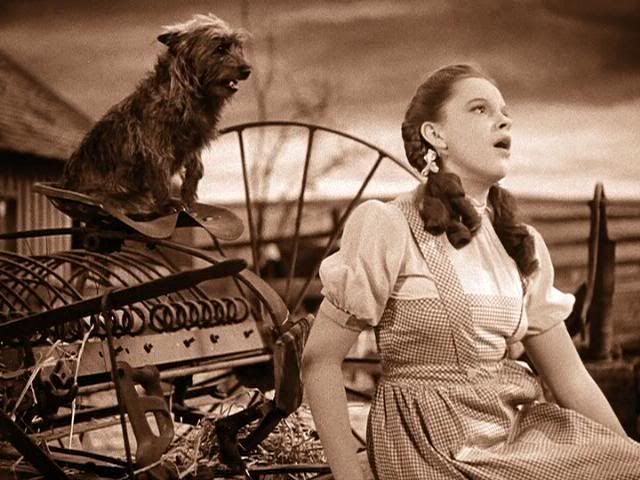 Netflix delivered a copy of The Wizard of Oz to our mailbox today, so tonight I put it in to watch it with the kids. As it started, I went into another room to get something and heard Girl's voice calling out:
"Mommy, there's no colors!"
I held myself back from giving my kids the speech about how all movies and television used to be in black and white, and that although we had color TV by the time I was a little girl, there were only four channels, and if we wanted to watch another show we had to get up and walk across the room to change the channel.
I figured the flying monkeys would scare them enough.
(Now that I'm almost 40 years old, you would think the Wicked Witch of the West would seem a little less frightening. Not the case. She is one scary old bag.)
P.S. Stay tuned for the Nightmare Diaries.
________________________________________________________________
Remember, if you leave me a comment between now and Tuesday, June 3rd, you'll be entered to win a copy of A Room of One's Own by Virginia Woolf.