I hope you had a chance to read Part 1 of this story yesterday, "Room for Holly's Teenage Angst," written and illustrated by Holly at June Cleaver Nirvana. If you haven't, you might want to take a moment to catch up, and then come back here for Part II.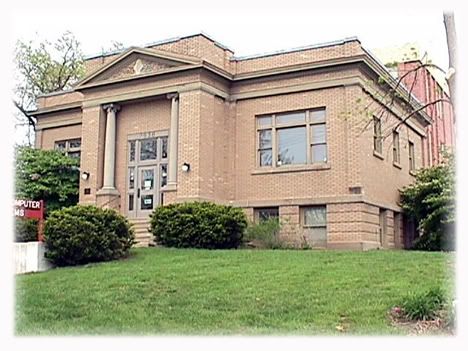 Once upon a time, I left home to go to college in another state. When I arrived at Small College, I had the good fortune of landing a job on campus, in the advancement office. It didn't pay much, but it was an office job and a chance to learn. The woman who hired me, Dr. LW,  was the VP for Advancement and her husband, Dr. JW, was the college president.
LW took me under her wing. Over time, we became close, and I began to see what it might have felt like to have had a mother who was caring and supportive, who would push me toward good things rather than hold me back, and see a light in me that I couldn't.
We don't always know when we're lucky, but I knew from the beginning that I was lucky and blessed to have met the W's when I did.  My own family was broken. It's fair to say that I was a bit lost, or might have been.
But I promised to tell you about a room.
Over the years, the W's had made room in their home, wherever they lived, for students who needed a soft place to land. They didn't have children of their own, but they had room to share and care and support to offer. At the end of my freshman year, they invited me to live with them the next school year. I happily said yes to them and goodbye to dorm life. I became part of their family, and some of my favorite memories happened in that house.
Holly and I attended the same Small College (she transferred after a year), and she was a good friend of my best friend – you know her as Madge of It's a Mad Madge World. But I didn't know Holly back then, though we think we must have met once or twice. I only came to know her when I started blogging, these twenty years later. (Madge linked to Holly's blog, and I started reading it.)
We exchanged a couple of Oh, I remember you! emails back and forth and, in one, she wondered if the W's would remember her parents.
A short time later, when LW was visiting here, I asked if she remembered them. She did, and added another piece of information to the story. The W's had bought their house in Small College Town from Holly's parents.
Another email, and Holly and I put two and two together (using that education we received at Small College for something worthy) to figure out…
That the room I lived in, the one in the corner of the finished basement…
…Belonged to Holly first.
How crazy is that?
It was a happy discovery. Serendipity.
Now, 20 years later, the W's are still part of my family. They're grandparents to my children, and are still as caring and supportive as they were then. I love them and can't say enough good things about them.
It took 20  years for all the paths to diverge and connect again, but I happen to love stories like that. All the bread crumbs leading back to one place.
And for both Holly and me, with our two sets of memories of one room, that place was home.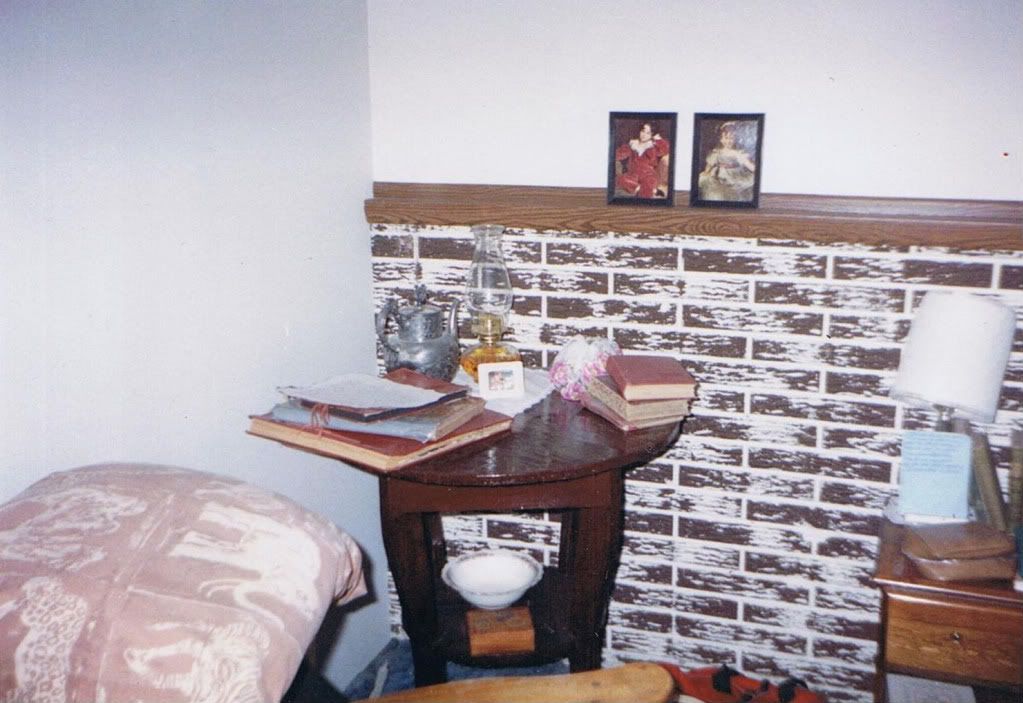 (This was the only photo of the room I could find. If only I had Holly's marker superpowers!)
P.S.  You'd have to ask the W's if there was any eye-rolling from me.
P.P.S.  I'm happy to report that I never found a single snake.
P.P.P.S. But I did have the 80's hair. Oh, the perm! The bangs!
Tomorrow, Madge will tie it all together with Part III of the story. Holly and I will both link to her post from our blogs. I haven't read her part of the story yet, and I can't wait!