My cousin and her lovely family were with us this weekend, and we had such a great time with them.
On Saturday afternoon, we headed for the Salt River in Tonto National Forest – this spot is about 15 minutes from home. To use the recreation areas, you pay $6 for a parking pass that's good for 24 hours. Think about it – we couldn't have bought one movie ticket for that.
I'm not sure we ever really thought we'd keep the kids out of the river, despite the fact that the temperature was just 70 degrees, and who knows how cold the river was. They had their shoes off in under two minutes and were knee-deep a minute later. No wimps here.
There was some of this…
and this…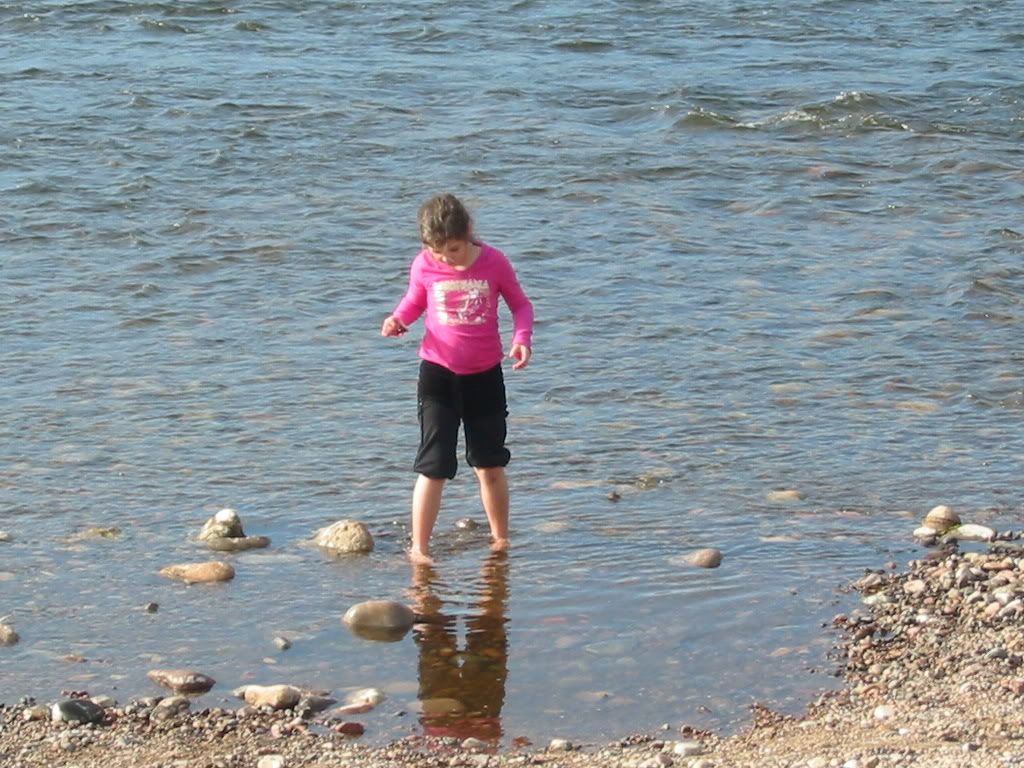 and this… (pants need 67% more pulling up after you fall into the river, just so you know.)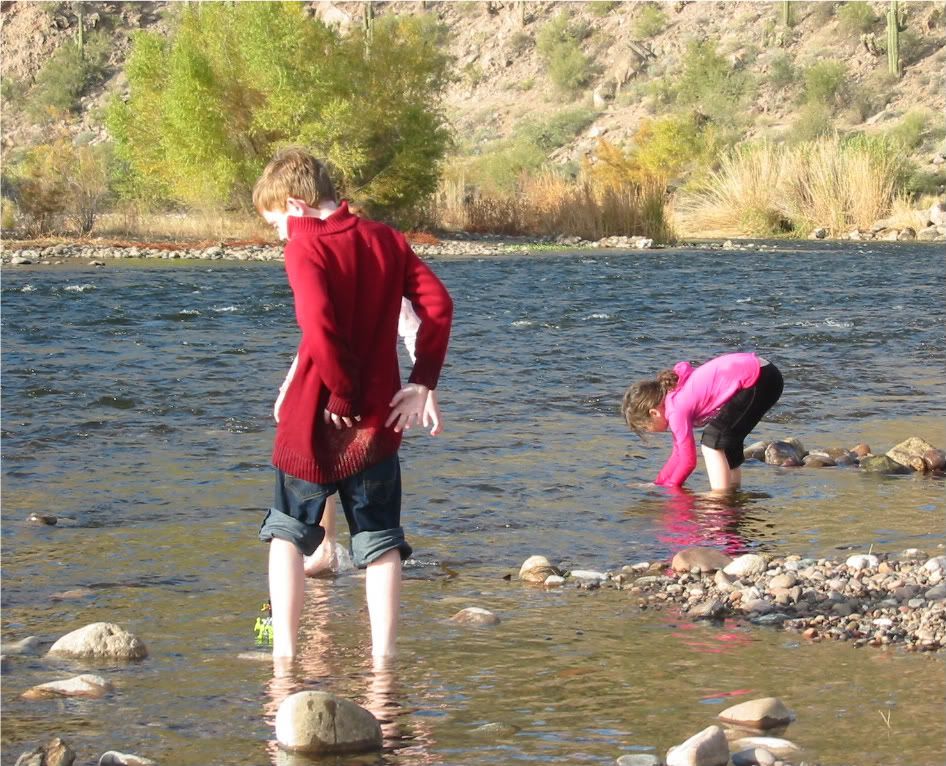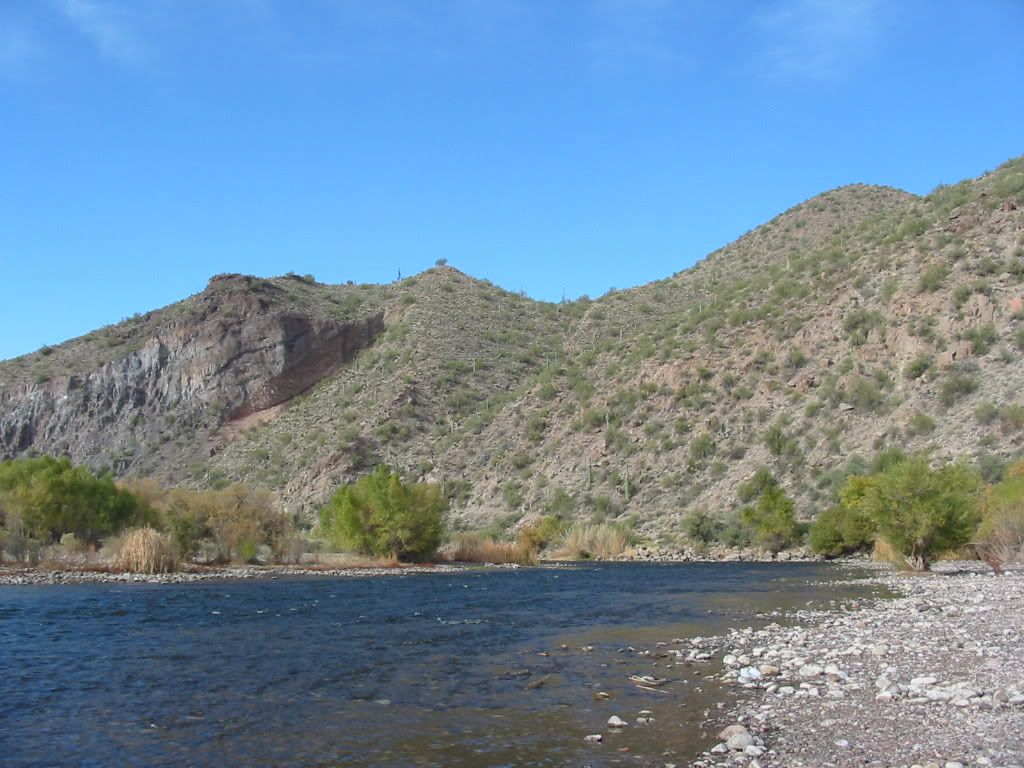 They ended up soaked, cold, and oh so when-can-we-do-this-again happy.