Last night, I was looking through my photos from our trip last year (at about this time) to the Grand Canyon, and came across this sign. I love how rough it looks, and at the same time, just right. (My sister has said that I like things that look like they've been buried for a hundred years.)
I wish I'd thought to turn it over to see what was on the other side. Maybe I need to go back. It wasn't until I saw this one that I knew I wanted a collection (if only a photographic one) of unusual scenic view signs.
I took the photo at the Little Colorado Gorge, near Cameron, Arizona. Once you pull off the road, on the counsel of  a half dozen signs (if I remember) leading up to it, there's a parking area and a tent market of jewelry and pottery, where we were happy to spend a little money.
To get to the gorge, you have to walk down a long dirt road, toward something you can't really see until you're almost right on it. And then, there's this…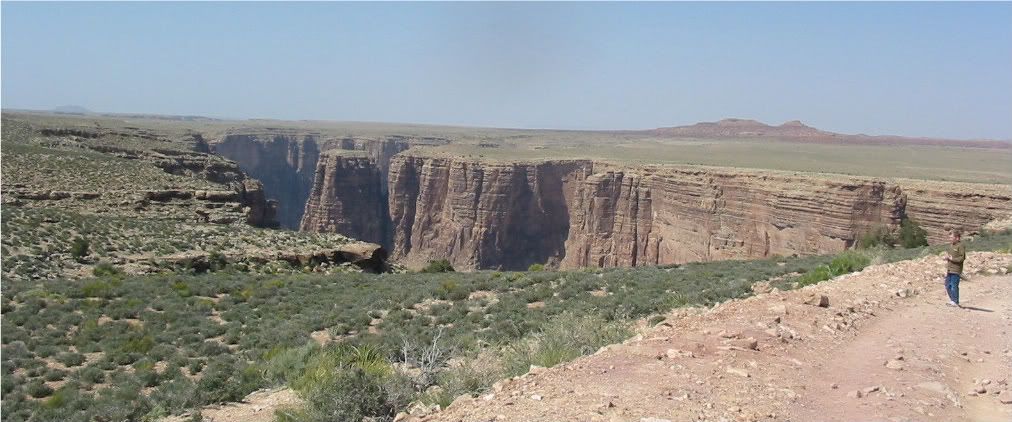 …in the middle of a flat plain, like the earth broke open. When you think, instead, that the gorge was formed by a river, over millions of years, it kind of puts our small lives into some perspective.
Off to the right, you can see my son. I promise, he's farther away from the 1000 foot sheer drop off than it looks. Also, there was some kind of smudge on my lens that day which I blame on my kids.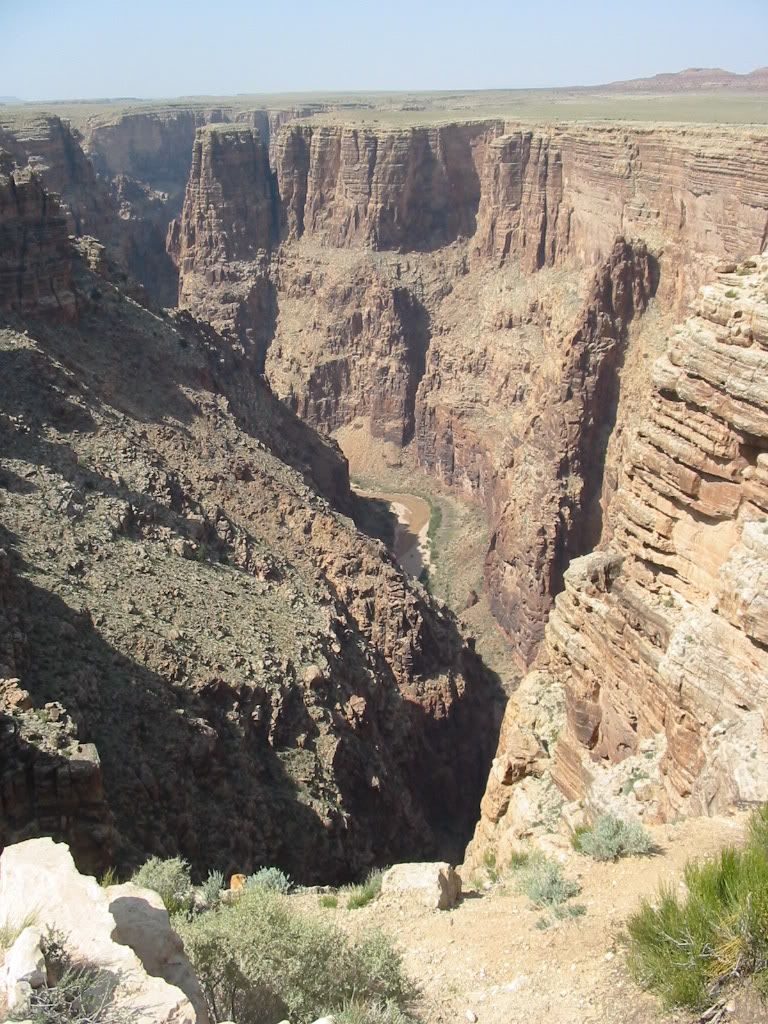 The site, on Navajo reservation land, doesn't draw a lot of visitors, at least not on the scale you might expect for something so surprising and beautiful. It was hard not to feel glad about that, like we had stumbled onto something that's not on the average itinerary. One of the vendors explained that the tribe doesn't have the marketing budget to attract more visitors, but I left without a real sense of whether he felt much regret about that.
We were lucky that day, to find this place. I usually like to know what's coming, but this was a lovely surprise.
After the week we've had here – the quail and lizards* and rattlesnakes – I think I need this sign for my front yard, and another for the kids' school.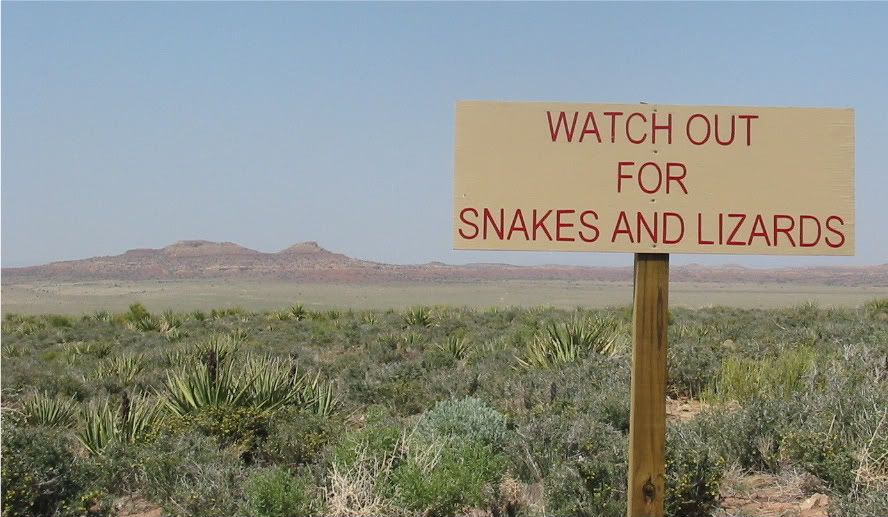 *And I haven't even told you about the 5-7 minute lizard mating show my daughter got to see yesterday when she was home from school. The best part was when she said:  "Mommy, look! The Daddy lizard looks like he's doing pushups! He does! He really does!"
And he really did. Trust me.
P.S. The boulder in front of our house where it all happened? Now we're calling it the Rock of Love.